Welcome
(Updated 28/10/2015)

My blog is now up and running at guitarsketches.com. It's got videos, transcriptions and I plan to include other guitar related thoughts and essays.
I have a new track out as part of a compilation of guitarists from around the world. It is a Solea por Buleria called "Mi Amor", composed for my wife Kristy. The track, as well as the album it is from, is available for digital download here.
I've just finished a new webpage about my services as a wedding guitarist - you can check out the page at weddings.aloysiusleeson.com.
Here is a video from my last show Guitar Sketches at the 2010 Adelaide Fringe:


On the multimedia page I have video from my performance at the first Adelaide International Guitar Festival, and other shows.

There are videos of recent performances of Chispa Flamenca (comprising myself and dancer Kristy Manuel) at www.chispaflamenca.com.

Flamenco Guitar Class
If you live in Adelaide and are interested in learning or furthering your knowlegde of flamenco guitar, I've started teaching a flamenco guitar group class at
Casa de Flamenco
. More information
here
.
My album "Chispa Flamenca" is available at selected Adelaide music stores, as well as on the
web via Chaos Music
or
digitally via itunes
. Thanks to Adrian van Nunen for the design and Solveig Larsen for the sketch, and to Artsa who supported the project. There are samples from the album on the
multimedia page
.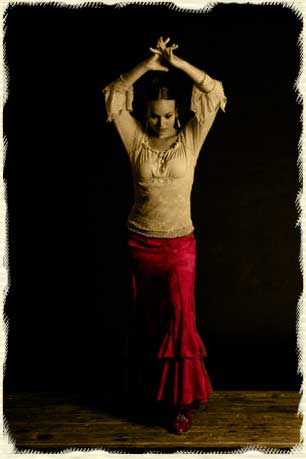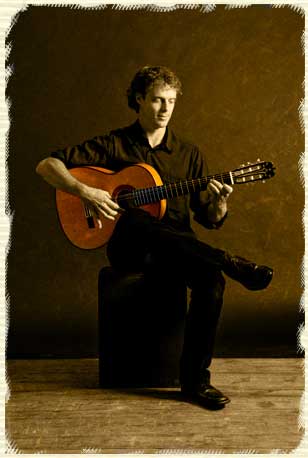 Upcoming gigs (updated October 2016)
October 22 at 7pm: Red Poles presents 'Spanish Cabaret'Enjoy fine food, wine and entertainment? This is a lovely venue in McLaren Vale and the evening features Spanish food matched with wines by Leconfield and Kristy and I (as well as special guest Ines) will provide the entertainment with a flamenco dance and guitar performance. Bookings essential.

October 28 at 8pm: Casa de Flamenco will do their next performance at the Tasca Viva Spanish restaurant in Glenelg. Bookings recommended.

Last Saturday of every month, 8pm: Casa blabla, Leigh st, Adelaide. Free entry.


About Me
I am an guitarist who works in a variety of styles, including flamenco, classical and latin jazz. A long running infatuation with flamenco led me to spend time in Spain following the traditional apprenticeship of accompanying singers and dancers, studying with maestros and playing at juergas (parties). Eventually I was able to work at the dance studios of Javier Cruz and Mari Angeles in Seville, and since coming back to Adelaide, Australia I have continued to work with local singers and dancers.